It's rare that you hear someone complaining that they have too much space at home – it's almost always the opposite, and that they wish they had more space. 
Accomplishing that feat isn't easy, particularly if your home is quite small and you have a few family members living in it. 
It's no wonder that many householders find themselves in this position because new-build homes in the UK over the last 40 years have shrunk by 20%. 
Decluttering will only go so far. What you then need to do is rely on home improvement methods that give the impression of space, a few of which we are happy to share with you:
Putting up mirrors
This is a trick that so many people use and it works a treat. You just have to ensure it's the right mirrors you hang, and do so in the right places. 
Firstly, buy bigger mirrors with small surrounds, instead of a large number of small mirrors, and try and fit them near a window, rather than too close to a wall or ceiling's edge, if at all possible. 
How high do you install your mirrors? Get the centre of any mirror so that it would be at the eye-level of a normal-sized person.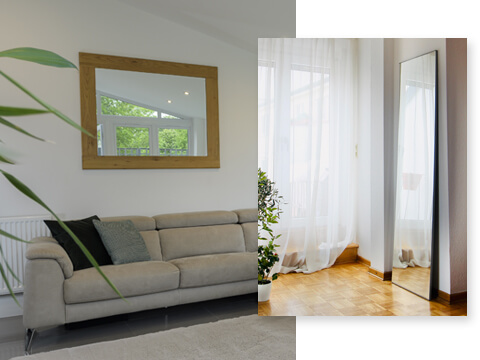 Opt for light colours
It's important to reflect natural light in rooms if you want to give them a roomier feel and a light colour is great for this. White would be the most appropriate finish.
Certain rooms may only get a bit of light in them, and for these areas we would actually recommend something darker, such as black, which will help to reflect light. 
When using a light or dark finish on walls, it's worth also repainting the ceiling, trims and doors with it.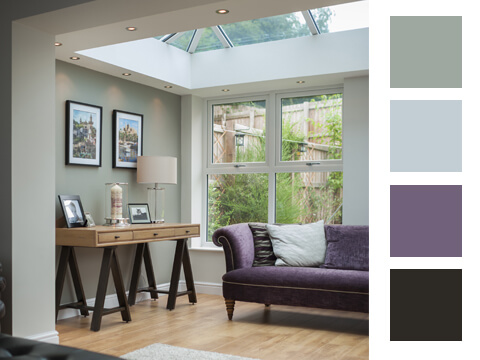 Installing bi-folds, French or patio doors
If you have a rear wall sitting between your home and garden space, why not integrate a bi-folding, French or patio door into it? 
It will give you the option of opening the house on a nice, sunny day, and help to marry together your indoor and outdoor settings to create one single setting. 
The addition of these doors will also fill your house with light as each door has amazingly large glazed sections and only the minimum of framework.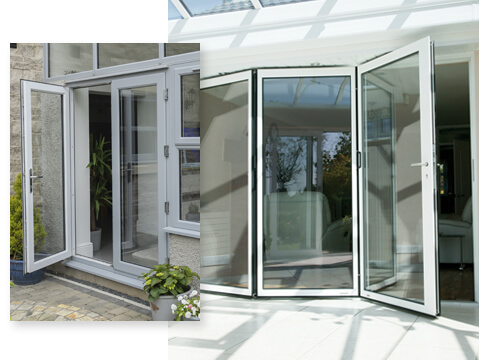 Have we now got you thinking about buying bi-folds, or any other door solution? If so, request a FREE quote from West Yorkshire Windows.