On the continent, French doors can be found in most homes, and there's no reason why they shouldn't be a part of your home makeup. Supplying a wonderfully wide double opening, French doors are invaluable for opening out homes to their gardens and making areas like an outdoor patio more accessible. They're also one of the most intricately decorative doors you can buy, and you will quickly get into the habit of using them.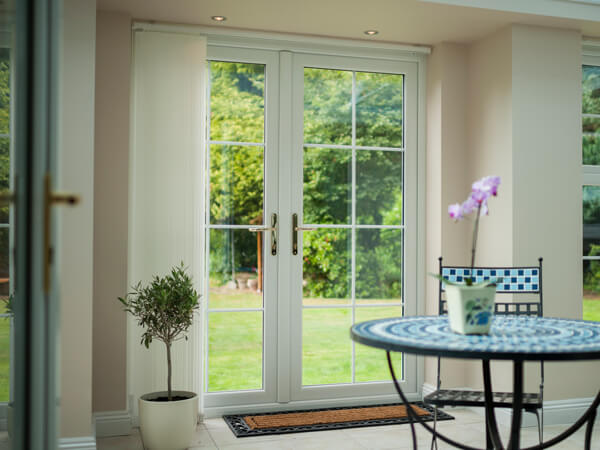 French doors can provide excellent ventilation, especially when both French doors are open, and transform your doorway into a grand entrance. High security hinges are fitted as standard to all French doors and protectors are fitted to prevent intruders using a crowbar to gain illegal access. Locking handles are fitted to both doors and of course – our multi-point locking system is standard across our entire French door range.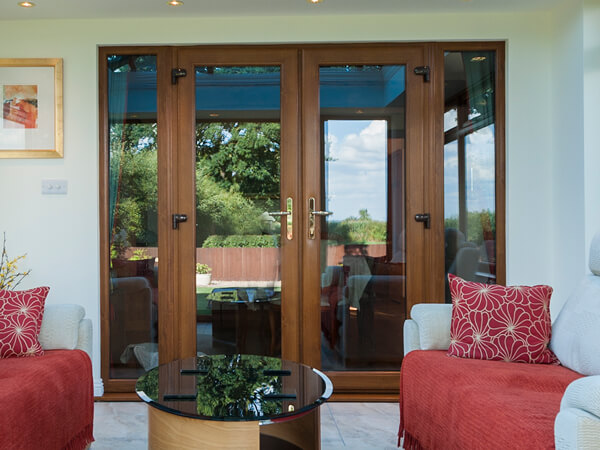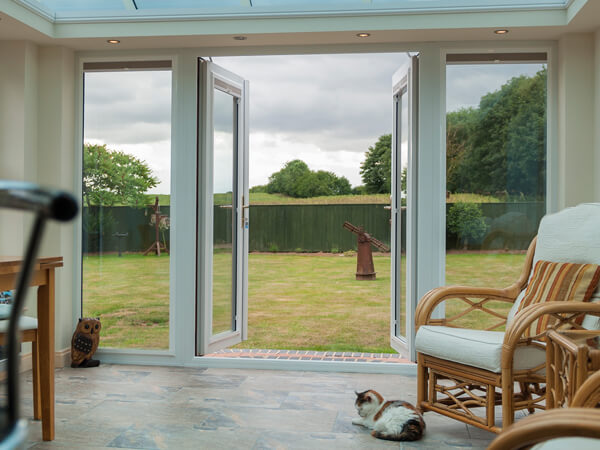 CREATE A BOLD, BEAUTIFUL OPENING
Depending on your style and taste, our French Door range is available as part of both our Eclipse Aluminium and Extreme UPVC collections. For traditional homes, our Extreme UPVC range of French Doors are robust and functional, providing your home with an ideal gateway to the world outside. For a sleek, modern aesthetic, our Eclipse Aluminium French Doors feature slim-line super-strong frames for a contemporary finish.
Our Extreme UPVC French doors are built to be different...
Our Extreme UPVC brand covers a vast array of products, including French doors. Relatively inexpensive to buy and easy to clean, Extreme UPVC French doors boast superb thermal qualities that will ensure your home remains well insulated year-round. They will look amazing and take the heat off your heating system.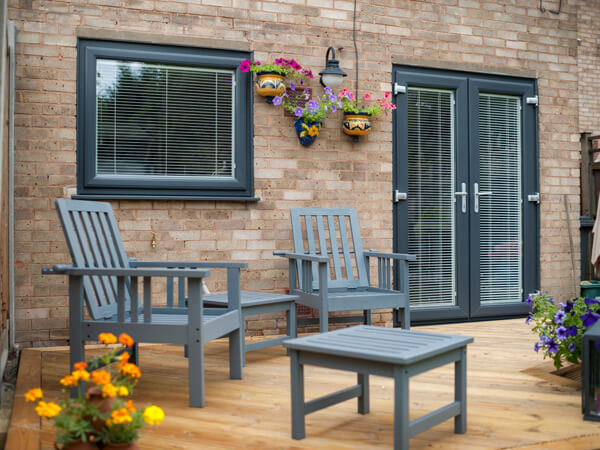 With our Extreme UPVC range, choose between textured woodgrain or a smooth surface finish...
Our Extreme UPVC can be whatever colour you want it to be a specially developed paint application process can be employed to match even the most unique colours. In the standard colour range, however, are timeless classics such as White, Whitegrain, Cream and Chartwell Green. Emerging favourites include Black, Grey and Irish Oak.
Eclipse Aluminium French doors are a design marvel.
The slenderness of our Eclipse Aluminium profile enables our range of French doors to place the emphasis firmly on glazing. The appeal of your home will rise immediately with the installation of these doors, whether they're integrated into the back wall of the property or, indeed, inside of an extension. Eclipse Aluminium frames also boast an intricate contour on the external side of the frame, something usually associated with the woodgrain effect you would see on a traditional timber door.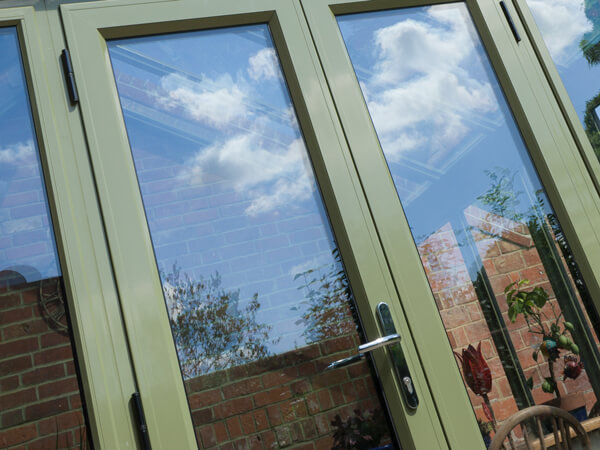 All our powder coated Eclipse Aluminium finishes are of the highest quality, and are fade resistant...
The 11-stage powder coating process that contemporary Aluminium is subject to induces strong paint adhesions and results in a true colour which is sheer quality to the look and touch. Similarly contemporary Aluminium woodgrain finishes benefit from a unique process known as sublimation which results in Walnut, Rosewood or Oak appearances which are utterly convincing and second only to real wood itself.
REQUEST YOUR FREE DOOR QUOTE
Simply fill in your details for your free, no obligation quotation, and click "Get Quote"
NEED MORE INSPIRATION? REQUEST A BROCHURE
Simply select the brochure(s) you would like to browse, fill in your details, and then click 'Download'.
Step 1 - Please select the brochure(s) you would like:
OUR FINANCE CALCULATOR
See how affordable your home improvement can be with our Finance Calculator.
Want to speak with an Advisor? Give us a call on 01924 881920
Our friendly team will be pleased to help with any questions you may have.