West Yorkshire Windows CONSERVATORIES
West Yorkshire Windows can design and install a bespoke conservatory perfect for your home. We have already installed thousands of conservatories andin the West Yorkshire area including Leeds, Wakefield, Pontefract, Bradford and Huddersfield to name a few, and we are renowned for our unrivalled customer service throughout. We can also update or replace parts on an existing conservatory, no job is too big or too small. We can provide replacement UPVC windows, doors and conservatory parts for conservatories requiring updating or repairs.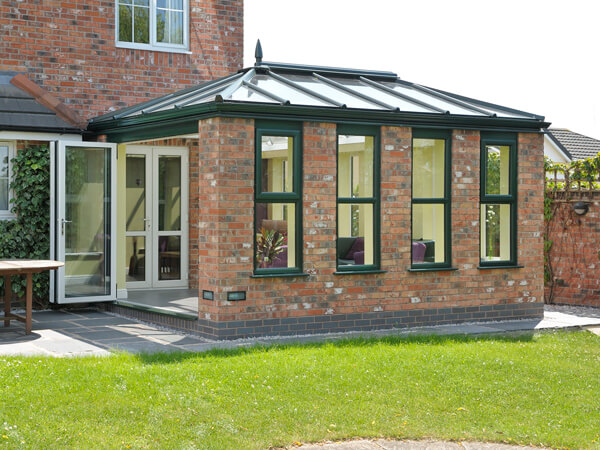 GLASS ROOF CONSERVATORY
That relaxed feel will come all over you when you get a chance to sit back and gaze at the skies above through a predominantly glazed roof. We can tint the glass in various colours, with each individual tinted shade offering something entirely different.
VIEW RANGE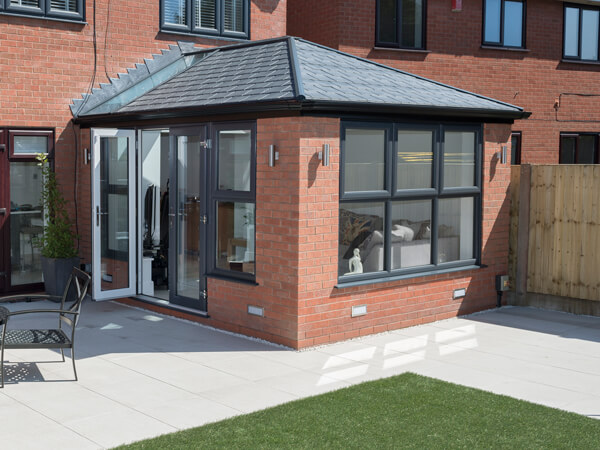 TILED ROOF CONSERVATORY
One of our tiled roof conservatory's main selling-points is how great it is at insulating extensions and ensuring they never come second-best to the weather. You're given the option of having the roof supplied in tile or slate form. Both are amazingly lightweight, and they won't crack or delaminate like genuine tiles and slates do.
VIEW RANGE
Let us create the versatile space you always wanted
Conservatories offer real flexibility of style so they can be modified to your personal taste and designed to the size and specification your home requires. Don't be afraid to inform our designers of exactly what you want from your new conservatory. They will listen to you and incorporate your ideas into the design.
Our conservatories are available in a number of classic and contemporary styles and can be made in an assortment of traditional and on-trend colours and finishes.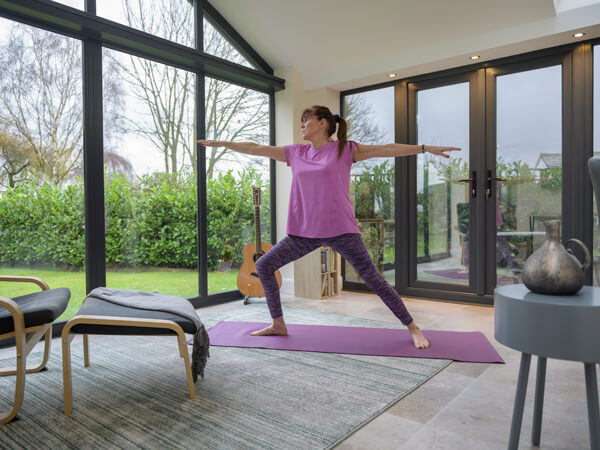 Safe and secure for your reassurance
We understand buying a conservatory is not an everyday purchase, and it is a significant financial commitment. You should make sure installers offer a guarantee to protect yourself and your home.
West Yorkshire Windows' guarantee states that there are sometimes some small remedial adjustments needed to uphold the security and lifespan of the conservatory.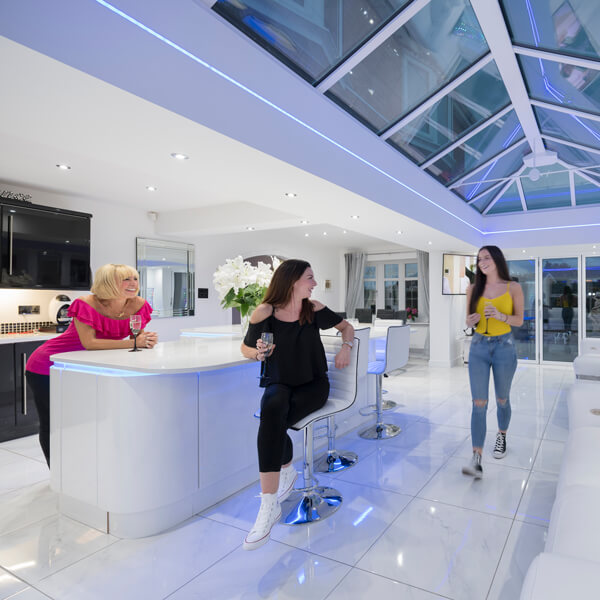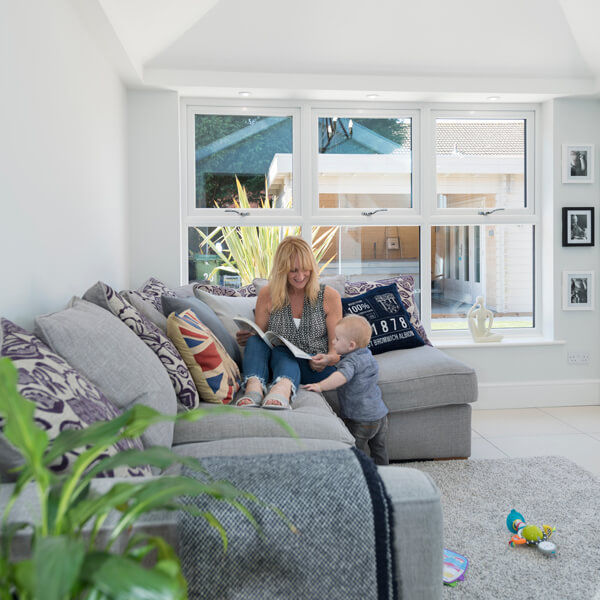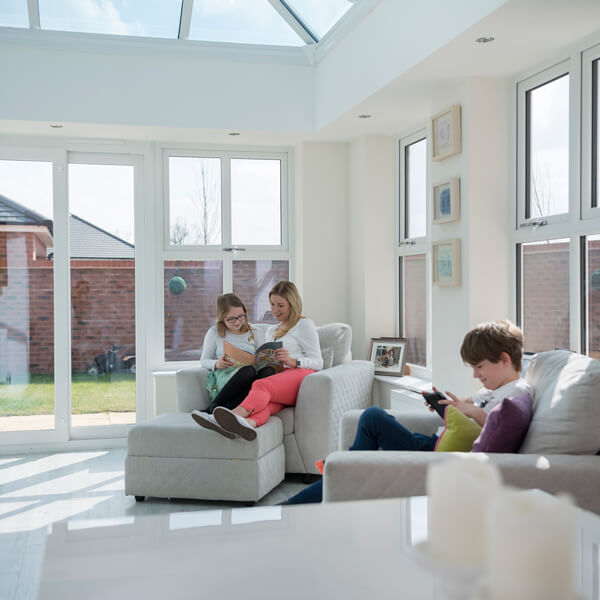 EXPLORE OUR CONSERVATORY STYLES
Every home has a personal style and everyone has their own unique vision for their home. We're here to design a conservatory that you'll love for years to come. We're experts in designing living spaces that complement homes, add value and transform our customers lives across Yorkshire.
Our classic conservatories are richly deserving of their "classic" status...
We wouldn't label something a "classic" unless we felt that it was wholly justified, and our classic conservatories fit the bill. There is a series of conservatory styles within our classic range, including Edwardian, Victorian, Gable and Lean-To conservatories, and they generally encompass a dwarf wall. To construct them all, we use only the finest materials and components and won't accept anything else to ensure that they have a lengthy lifecycle. Mark our words, within just moments of beginning to use your chosen classic conservatory, you will have fallen head over heels with the space.
We have a classic conservatory for virtually any type of property. Once integrated, people will be convinced it's an original feature of the house.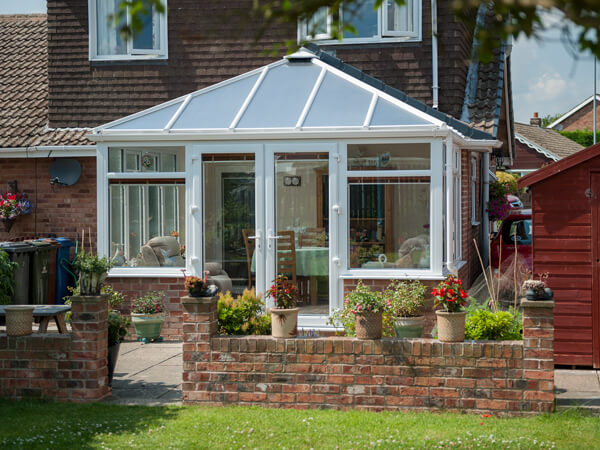 Get one of our most up-to-date conservatories...
If you find it difficult to tell apart a classic conservatory and modern conservatory, look to see if it has an internal pelmet. If it does, you're within the surrounds of a modern conservatory design. You will also find a more contemporary conservatory to have a warmer atmosphere, which will become apparent within seconds of entering one. We suggest having mounted spotlights added to our modern conservatories if you want to be able to use the extension at night.
We have a wide selection of up-to-the-minute coloured finishes available for all modern conservatories. They can also be adapted to incorporate French or bi-folding doors if you want to establish a gorgeous garden opening in the conservatory during any nice weather.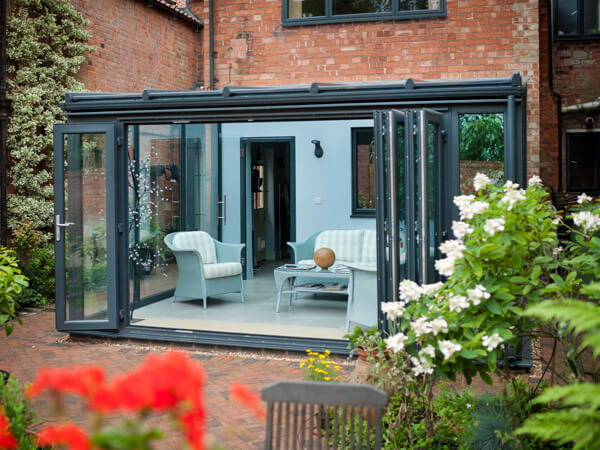 We hand you the reins to create a bespoke conservatory..
You may have dreamt about owning a conservatory for a long time and already have a fixed idea of how it would look, inside and out. In these circumstances, you're probably best going down the bespoke route where you will be given the opportunity to determine virtually every element of the conservatory design. There are so many options at your disposal and it's a fantastic way of creating a conservatory that's completely tailored to your requirements and totally unique.
Your bespoke conservatory design will obviously include a significant proportion of glass, but everything else is entirely up to you! Have a good look through the entire suite of finishes, accessories and glass that we have on offer, as well as the many hardware solutions available for any windows and doors. You will feel an immense amount of satisfaction once your personalised conservatory has been built.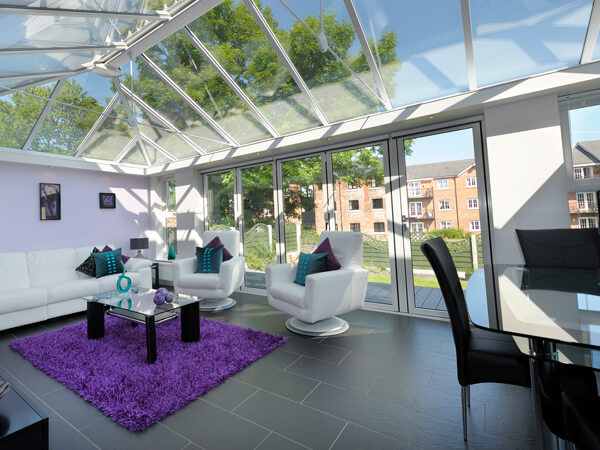 REQUEST YOUR FREE QUOTE
Simply fill in your details for your free, no obligation quotation, and click "Get Quote"
NEED MORE INSPIRATION? REQUEST A BROCHURE
Simply select the brochure(s) you would like to browse, fill in your details, and then click 'Download'.
Step 1 - Please select the brochure(s) you would like:
OUR FINANCE CALCULATOR
See how affordable your home improvement can be with our Finance Calculator.
INSPIRED? GET A FREE QUOTE TODAY!
Simply fill in your details for your free, no obligation quotation, and click "Get Quote"
FIND OUT MORE ABOUT OUR CONSERVATORIES
Extending your home with a conservatory is a great way to add more light and space to your home that you'll enjoy for years to come. Choosing the right conservatory for your home can feel overwhelming, to help you decide on your ideal living space we've answered some common questions below. If you have any additional questions or would like advice, pay a visit to our showroom or contact our team for support.
Do you need planning permission for a conservatory?
Many conservatory installations won't require planning permission.
In the UK, the need for planning permission for a conservatory depends on factors like size, height, design, and location. Generally, if the conservatory falls within permitted development limits, you likely won't not need planning permission.
These limits include not covering more than half the area around the original house and not extending beyond certain distances from the rear wall. The conservatory's design and materials should match the existing property, and it shouldn't be designed for separate living accommodation.
However, if your property is listed or in a conservation area, stricter regulations might apply, necessitating planning permission. Additionally, considerations should be made for neighbours' rights and light obstruction. As your chosen conservatory installer, we always check with local planning authorities or professionals to ensure compliance with the latest guidelines, as regulations can change.
How long do conservatories last? Do you offer a guarantee?
Conservatories typically have a lifespan that can vary depending on factors like materials, construction quality, maintenance, and environmental conditions. A conservatory from West Yorkshire Windows is designed to be durable and last with little maintenance so all you have to do is enjoy your new living space.
West Yorkshire Windows offers a 10-year guarantee on all their extensions, ensuring value for money and peace of mind for customers. This comprehensive guarantee covers all aspects of the extension, reflecting West Yorkshire Window's confidence in their construction and the quality of materials used. The use of premium materials and components during construction further adds to the durability of the extensions.
In addition to the 10-year guarantee for the extension itself, West Yorkshire Windows provides an impressive 20-year guarantee that covers all windows and doors within the structure. This additional guarantee underlines their commitment to providing long-lasting and high-quality products. With these guarantees in place, customers can trust in the longevity of their conservatories and the overall value they receive from West Yorkshire Windows.
Does a conservatory add value to your home?
The added value of a conservatory to your home
A well-designed and properly constructed conservatory can indeed add value to your home. Conservatories can offer an attractive and versatile living space that appeals to potential buyers, providing additional room for various purposes such as dining, relaxation, or even as a home office. When integrated seamlessly with the existing architecture and layout, a conservatory can enhance the overall aesthetics of your property.
However, it's important to note that the extent of value added can vary based on factors like the size, quality of materials, and local property market conditions. To ensure the best outcome, choose a conservatory installer you can trust with accreditations to back up their work, like we have at West Yorkshire Windows. We can help you consider the preferences of potential buyers in your area and adhere to any necessary regulations.
How can you use a conservatory?
There are many ways to utilise a conservatory
A conservatory is a versatile addition to any home, offering a range of potential uses to enhance both living space and lifestyle. Its flexibility allows homeowners to adapt the space to their needs and preferences. One primary role is as a sunroom or lounge area, providing a serene space for relaxation, reading, or simply basking in natural light. Equally, it can be transformed into a stylish dining area, allowing residents to enjoy meals with scenic garden views.
The practicality of a conservatory extends to functional purposes as well. Many individuals find it a suitable location for a home office, benefiting from abundant natural light that enhances productivity. Additionally, it can serve as a fitness or yoga studio, fostering a healthy lifestyle. Other homeowners may opt for a conservatory as a playroom for children or an artistic space for crafts. Whatever the chosen use, a well-designed conservatory has the potential to elevate a home's aesthetic appeal and overall value, creating a harmonious blend of indoor comfort and outdoor connection.
Which conservatory will suit my house style?
Various conservatory styles cater to different house types.
Selecting the appropriate conservatory style should be influenced by your house's architectural style, layout, available space, and your personal taste.
For homes with a contemporary or single-story extension, the Lean-To conservatory shines with its modern and uncluttered design. It maximises sunlight and effortlessly expands living areas without overshadowing existing structures.
On the other hand, the Victorian conservatory, adorned with intricate detailing and a bay front, often finds its place in period homes, reflecting the charm of the Victorian era.
The Edwardian conservatory's symmetrical layout complements both traditional and modern homes, adapting effortlessly to various architectural aesthetics.
Homes featuring gable-end roofs can benefit from the grandeur of the Gable-End conservatory, characterised by its elevated roof and triangular front.
For larger properties, P-Shaped or T-Shaped conservatories offer versatile options, accommodating distinct functionalities while making a statement.
What should you bring to your conservatory appointment?
When preparing for a conservatory appointment, bringing photographs of the areas where you intend to build the conservatory can be immensely helpful. These images can help our designers in visualising the space, considering factors like natural light, surroundings, and potential obstructions.
Additionally, if you have any specific design ideas or inspirations, such as pictures from magazines or online sources, bring them along to convey your preferences accurately.
It's also helpful to have any relevant documents related to your property readily available, such as house plans, surveys, and property deeds. These documents provide essential insights for the professionals regarding your home's layout and positioning.
It's a good idea to come prepared with your budget in mind. Having a realistic budget will allow the professionals to tailor their recommendations accordingly and provide you with suitable options that align with your financial plans.
Want to speak with an Advisor? Give us a call on 01924 881920
Our friendly team will be pleased to help with any questions you may have.
We're just around the corner, find out more…