Security is paramount and all our UPVC doors have the highest specification locking systems available to keep your home as safe as possible. West Yorkshire Windows offer a huge range when it comes to our doors, from standard all white UPVC doors to more visual coloured doors. Whether you're adding a brand new door or you're looking for a replacement UPVC doors, we're certain to have something to suit your home. Plus, all of our doors come with double glazing as standard to help keep your home safe and warm.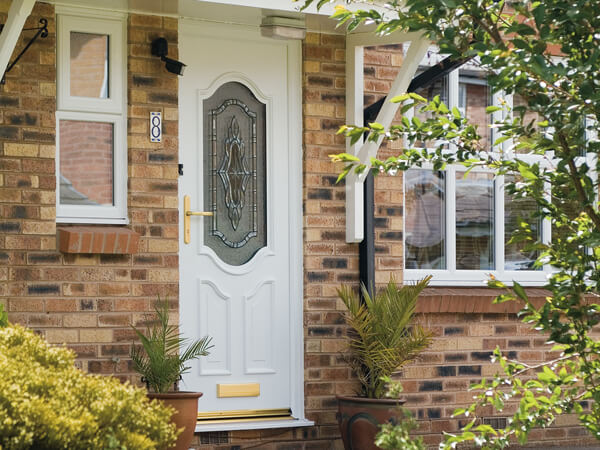 Clinton Two

Grant Two

Grant Two

Harding Two

Minova One

Roosevelt One

Roosevelt One

Truman One

Truman One

Wilson

Clinton Two

Grant Two

Grant Two

Harding Two

Minova One

Roosevelt One

Roosevelt One

Truman One

Truman One

Wilson

Clinton Two

Grant Two

Grant Two

Harding Two

Minova One

Roosevelt One

Roosevelt One

Truman One

Truman One

Wilson
West Yorkshire Windows is completely committed to offering the very best products on the market, combined with our belief in the importance of providing excellent customer service. We guide you through every single step of the process, from the initial design consultation to the final installation, making sure you are fully content with the decisions being made.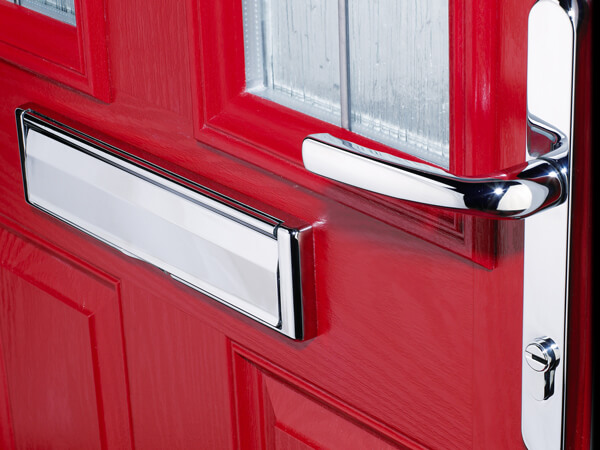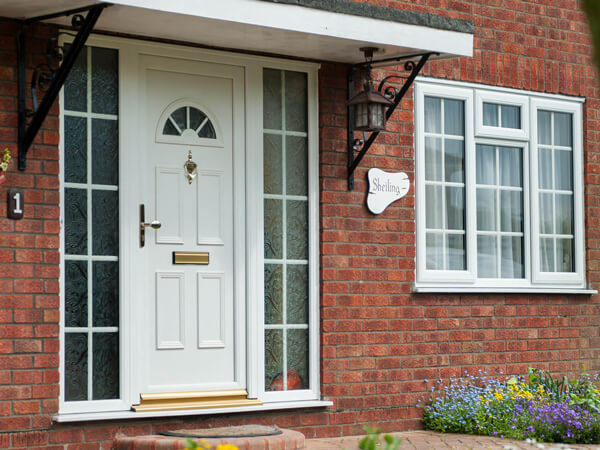 Extreme UPVC Doors
Our Extreme UPVC door possesses many versatile qualities, with everything from safety to energy-efficiency considered.
Click on the hotspots to learn more about our Extreme UPVC door and its many exciting features.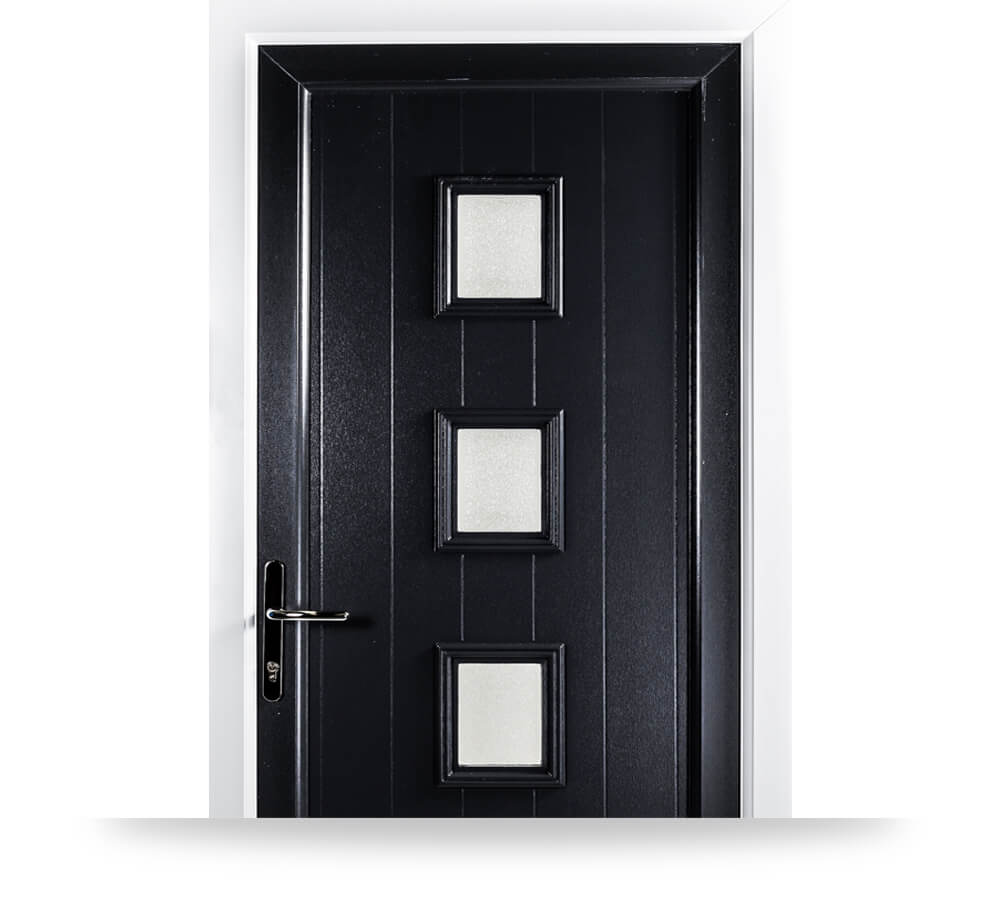 UPVC Panel Glass
Available with a wide range of glazing styles, including obscure and decorative glass.
UPVC Panel Hinges
Anti-crowbar technology that delivers ultimate strength. Horizontal and vertical adjustment that results in 360-degree compression on seals for weather tightness.
UPVC Panel Security
Featuring our robust shootbolt locking system, you can rest assured your UPVC Panel Doors will keep you home and family protected from the threat of break-ins.
UPVC Panel hardware
Our UPVC Panel Doors come with a range of hardware including letterboxes, knockers and handles in a variety of colours to suit your home, they're built to last with robust materials and quality finishes.
Don't forget, price and value are not the same thing when investing in your home…
West Yorkshire Window's Extreme UPVC doors are manufactured using advanced technology, made from the finest materials.
Put under close inspection, you will identify that our Extreme UPVC doors have fully heat welded mitred corners and mid rails. The multi-chambered UPVC profile is largely responsible for the quality insulation offered by UPVC doors, which should reduce your monthly heating bills.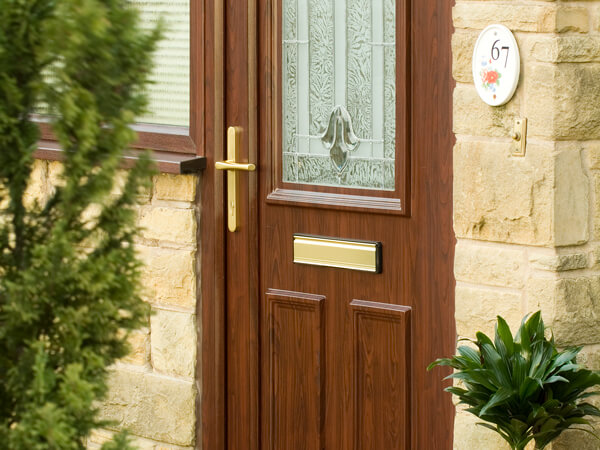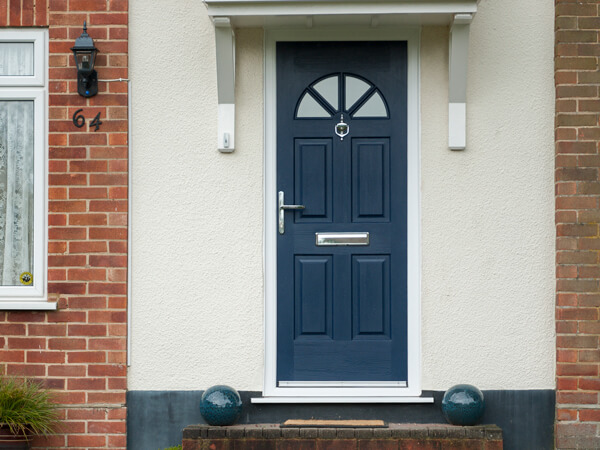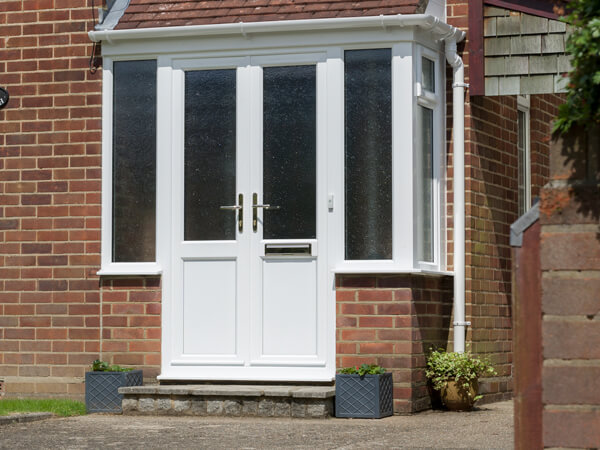 CREATE A STUNNING ENTRANCE
Doors are significant factors in improving your home's kerb appeal, as well as ensuring your home stays thermally efficient and secure. View the many possibilities for your new Extreme UPVC door.
A single or dual-coloured Extreme door will be the talk of the town...
When you have a panelled UPVC front or back door, you can have it coloured in Golden Oak, Rosewood or White, with matching coloured frames. You can ask for panelling to be omitted if you'd prefer your door to have more glass and to also open the door to extra coloured options. Any aperture within the door can be filled with textured or patterned glass, and there's a host of potential hardware solutions.
Add personality to your door...
We have specifically manufactured handles that are ideal for our Extreme UPVC doors. Add some charm to your door with our intricately crafted handles that are available in a range of colours and finishes to fit in with the look of your door.
Why not use this as an opportunity to bring a little personality to your door?
Be enticed with our many forms of door hardware...
It's the hardware you choose for an Extreme UPVC door that gives it its personality and makes it fully functional. There is so much variety amongst the many letterboxes, number plates and knockers within our hardware suite. They're all extremely hard-wearing, robust and come in all kinds of colours. It's not the type of hardware that becomes flimsy over time or loses its appearance. It will last for as long as the door itself and serve it so well.
REQUEST YOUR FREE DOOR QUOTE
Simply fill in your details for your free, no obligation quotation, and click "Get Quote"
NEED MORE INSPIRATION? REQUEST A BROCHURE
Simply select the brochure(s) you would like to browse, fill in your details, and then click 'Download'.
Step 1 - Please select the brochure(s) you would like:
OUR FINANCE CALCULATOR
See how affordable your home improvement can be with our Finance Calculator.
Want to speak with an Advisor? Give us a call on 01924 881920
Our friendly team will be pleased to help with any questions you may have.