Low density, slimline frames are compatible with virtually all property types from a design perspective, and are built with the strength to stand up to the worst of the British weather. The stripped-back frames bring the extensive glass range to life, filling rooms with plenty of natural light. Select from any of our expansive colours and finishes to add your own unique style to your new windows. Luxury has never been this affordable.
The low density, slimline frames will give your home a contemporary look, without compromising on strength and performance.
Eclipse Aluminium windows provide a glorious, uninterrupted view of the outdoors and as well as performance, that's often what matters the most when we think of windows.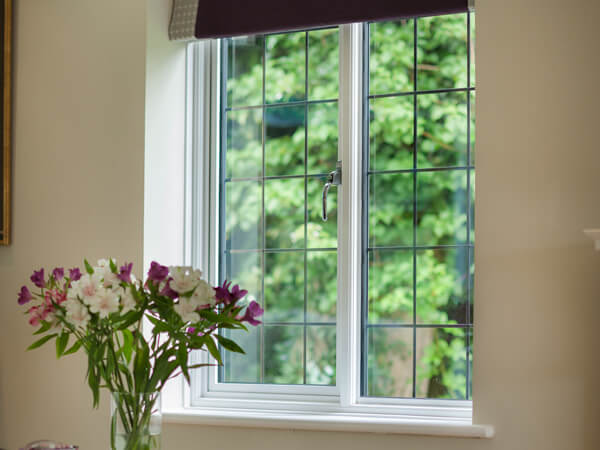 Eclipse Aluminium Windows
Your windows need to perform just as well as they look. Our Eclipse Aluminium Windows possess many exceptional benefits.
Explore each one of our hotspots opposite to gain an insight into the unique features of these popular windows.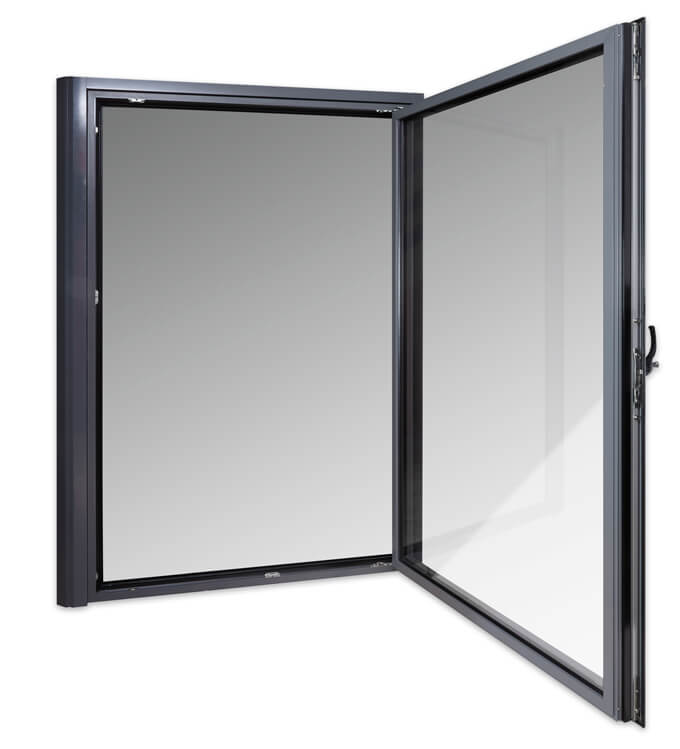 Eclipse Hinge
Our highly engineered hinge provides increased load bearing and features unique anti-crowbar technology, providing a lifetime of protection and reassurance. With 90 degree opening and Egress easy clean as standard, window maintenance has never been so simple.
Eclipse Glass
High performance, next generation glass offers excellent energy efficiency. With an ultra-clear outer pane, and a super soft coat inner pane as standard.
Eclipse Frame
A true declaration of style. Our low density, slimline frames are perfect for a clean, modern appearance, but are also built with the strength to withstand even the harshest of weather conditions.
Eclipse Locking
The sophisticated multi-point lock within the Envisage system ensures the window is fully secure when locked. Featuring our patented 'Secure It' mechanism, the window was tested over 30,000 times during the development stage.
Eclipse Weather Seal
Dual density and high elasticity for twice the coverage of standard windows. The Eclipse flush casement range boasts long lasting airtight protection from the elements and added noise reduction.
Get the most out of your outdoor view
Our Eclipse Aluminium Window comprises a high percentage of glass compared with the slim aluminium frames, so you can look forward to an unobstructed view of the outdoors.
Maximising the glass in your windows will ensure your rooms are always light and welcoming.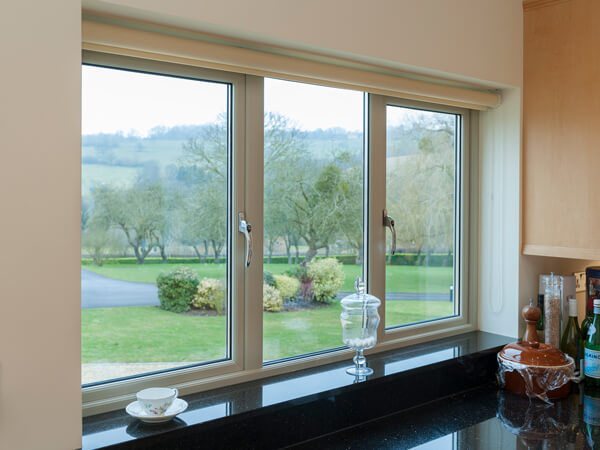 YOU HAVE FULL CONTROL OF THE DESIGN
Tell us how you want your new windows to look and we'll go out of our way to find something that's perfectly in keeping with your preferences. Whether you want to make your windows stand out, or opt for something more traditional, we'll ensure your new windows look right at home.
Express yourself with colour…
Our broad range of rich, vibrant colours can truly take your windows to the next level and transform the overall aesthetic of your home. Whether it's subtle, understated shades you crave, or bold and brash statement colours, our extensive powder coating process ensures your colour will remain bright and vibrant throughout the lifespan of your window.
We've taken the signature choices from our standard colour palette and plunged them into this exclusive range. Recognising the needs of homeowners, we've ensured that we can match your windows to whichever RAL colour you'd prefer.
Glass and frames, perfectly in sync…
To match our extensive range of window styles, we've created an equally impressive selection of contemporary glazing. We don't expect our customers to be glazing experts, that's why our team of experts are on hand to guide them through the whole process. Whether it's double or even triple glazed aluminium windows that tickle your fancy, there's a configuration to suit virtually every home.
Multi-point locking systems strengthen the entire range...
Our handles and accessories span across a vast chasm of styles and designs, from the uber-modern to the tastefully traditional, there's something to complement every existing décor. All, of course, crafted with the same expert precision as the windows upon which they sit.
Accessories will make or break the look and feel of your windows. With a broad range of colours and finishes to choose from, there's absolutely something to perfectly complete your look.
REQUEST YOUR FREE QUOTE
Simply fill in your details for your free, no obligation quotation, and click "Get Quote"
NEED MORE INSPIRATION? REQUEST A BROCHURE
Simply select the brochure(s) you would like to browse, fill in your details, and then click 'Download'.
Step 1 - Please select the brochure(s) you would like:
OUR FINANCE CALCULATOR
See how affordable your home improvement can be with our Finance Calculator.
Want to speak with an Advisor? Give us a call on 01924 881920
Our friendly team will be pleased to help with any questions you may have.