Don't abandon your outdated space, upgrade it…
Whether you're looking to replace the roof on your existing conservatory, or looking for a solid roof for a new project, we have the solution for you. Replacement solid roofs can be installed in a matter of days. This can instantly improve the thermal and acoustic insulation, and the internal and external appearance of your conservatory.
Our solid tiled roofs can be tailored and fitted to many conservatory styles. These include classic designs such as Edwardian, Victorian, Lean-To and Gable conservatories. Likewise, bespoke solid roofs can be created for existing conservatories, meaning that the majority of conservatories with a glazed roof could be upgraded quickly and cost effectively.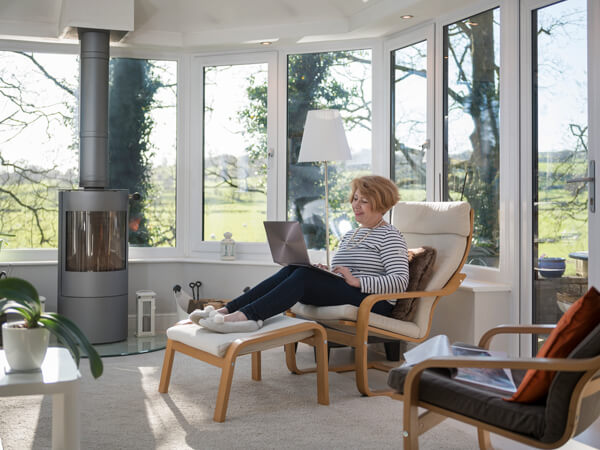 Opting for a solid tiled roof from West Yorkshire Windows provides many benefits…
There's little point in investing in an attractive-looking conservatory if it is freezing cold or boiling hot and therefore you are unable to sit inside for large parts of the year. Adding a solid tiled roof means your space will be far more energy efficient and remain a comfortable temperature throughout the seasons. Our solid tiled roofs are made from insulated plywood and a rigid insulation board, so you are guaranteed a cosy (or cool) space, whatever the weather.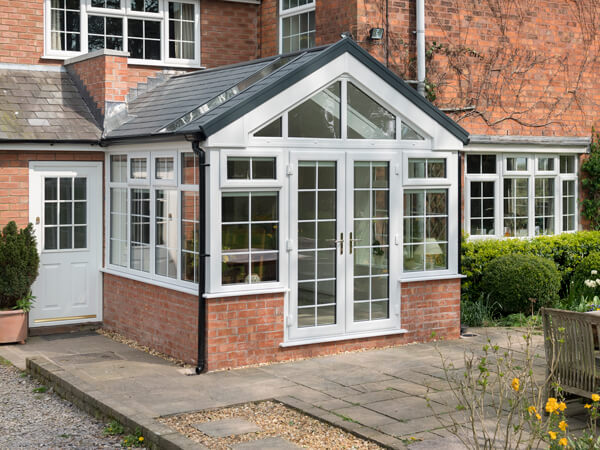 Add a touch of luxury to your conservatory…
There's something about the addition of a solid roof that gives conservatories a deluxe feel. While it doesn't welcome quite as much natural light as a polycarbonate or glass roof, sunlight will still enter through the various windows and doors. Our lightweight roofing systems replicate the attractive qualities of traditional slates and tiles.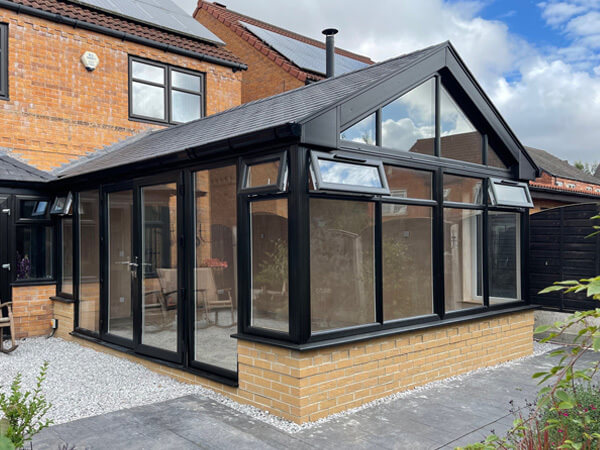 Tiled roof conservatory features
Our designers welcome your ideas when discussing tiled roof conservatories and are always willing to push the boundaries of what is possible.
Although not compulsory, it is helpful to bring some measurements and photographs to your design consultation for our designers to understand the job at hand.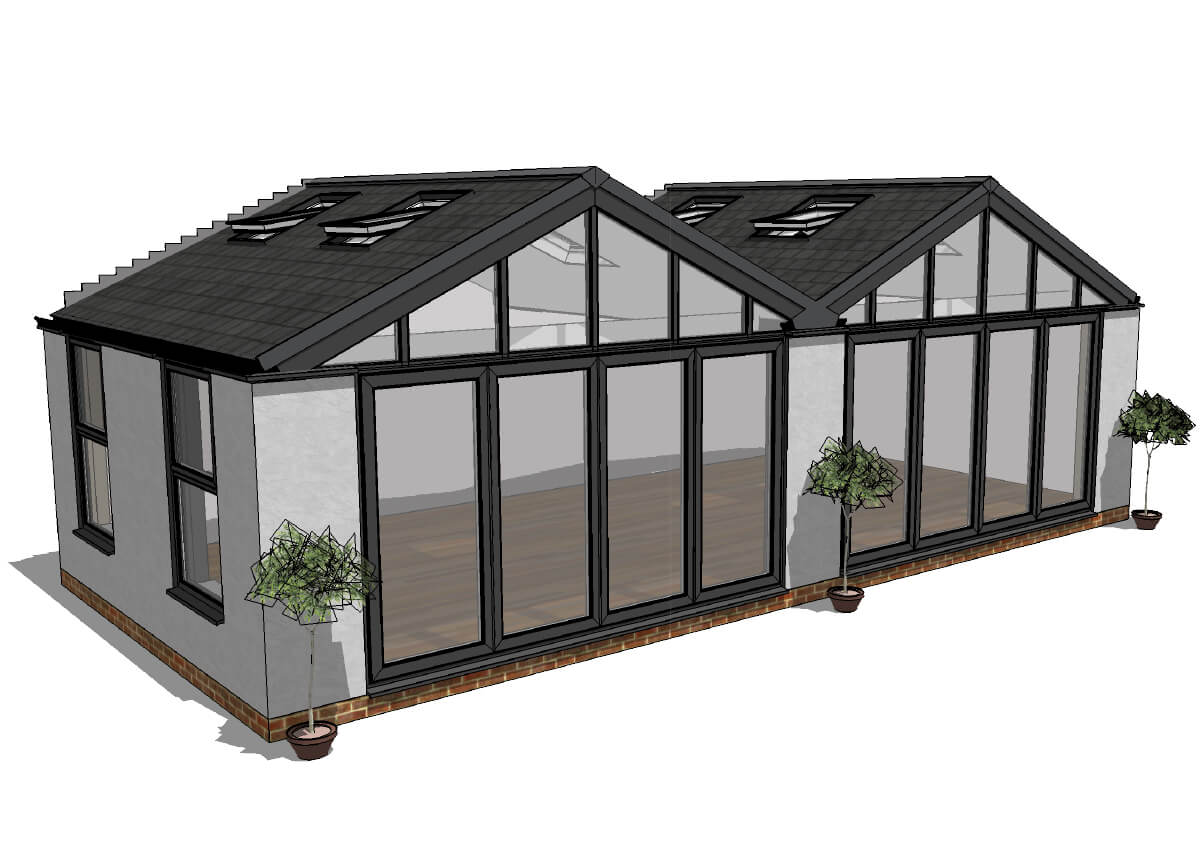 Tiled Roof Insulation
The materials complied to make the Warm Roof, including rigid insulation board and insulated plywood, are thermally efficient and prevent heat loss, keeping the room at a more comfortable temperature all year round and increasing its usability.
Tiled Roof Tiles
Externally the lightweight roof coverings emulate the appearance and colour of traditional roofing tiles or slate so that you can choose a finish that is in-sync with the rest of the property.
Tiled Roof Glass
Available with a variety of styles and roof glazing to suit all, so you can find the best option to suit you and your home. Glass panels and Velux windows can be seamlessly integrated exactly where you want them.
Pelmet
Fully insulated internal Pelmet which gives a room-like feel and is ideal for downlights and speakers.
FINISH YOUR ROOF OFF IN STYLE
A tiled roof requires final touches so the finished look is just as you imagined. Choose from our exciting range of colours and tile options.
REQUEST YOUR FREE QUOTE
Simply fill in your details for your free, no obligation quotation, and click "Get Quote"
NEED MORE INSPIRATION? REQUEST A BROCHURE
Simply select the brochure(s) you would like to browse, fill in your details, and then click 'Download'.
Step 1 - Please select the brochure(s) you would like:
Choose between a timber or plasterboard internal finish...
For a cosy cabin-style aesthetic, you may wish to opt for a timber clad ceiling, which has a rich, dark finish. This is a favourite during winter time. However, if you are looking for a more minimalistic blank canvas, a painted plasterboard internal finish works well on a replacement tiled roof and is timeless.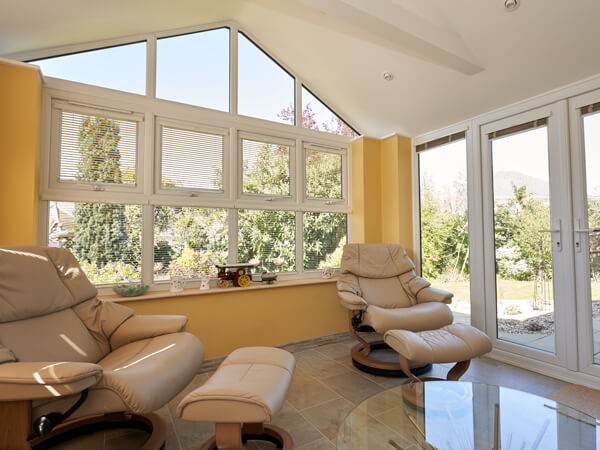 Our roof tiles are extremely durable...
We offer five separate colour options, including red, grey and brown. The tiles themselves are super-resilient and feel very much like stone-coated steel. There is an alternative to the tiles in the shape of our lightweight slates. They come in grey, black and red.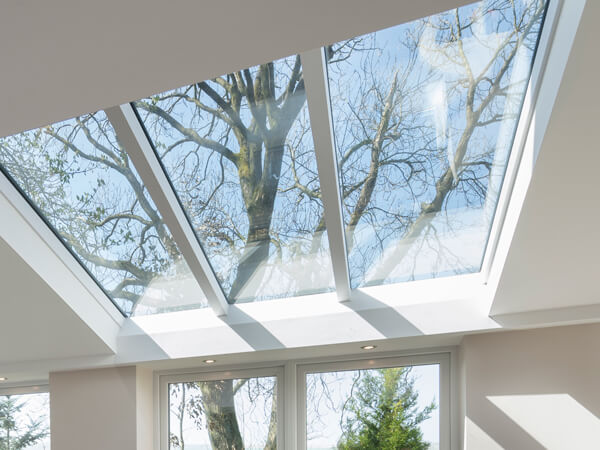 OUR FINANCE CALCULATOR
See how affordable your home improvement can be with our Finance Calculator.
INSPIRED? GET A FREE QUOTE TODAY!
Simply fill in your details for your free, no obligation quotation, and click "Get Quote"
Want to speak with an Advisor? Give us a call on 01924 881920
Our friendly team will be pleased to help with any questions you may have.
We're just around the corner, find out more…