Replacement sash windows offer the best of both worlds: the classic looks of sash windows with the benefits of UPVC keeping your home warm, quiet and totally secure. At West Yorkshire Windows we have combined the good looks of traditional sash windows with the latest technological advancements in UPVC double glazing to create replacement sliding sash windows which not only slide up and down but also tilt inwardly for ease of cleaning and ventilation.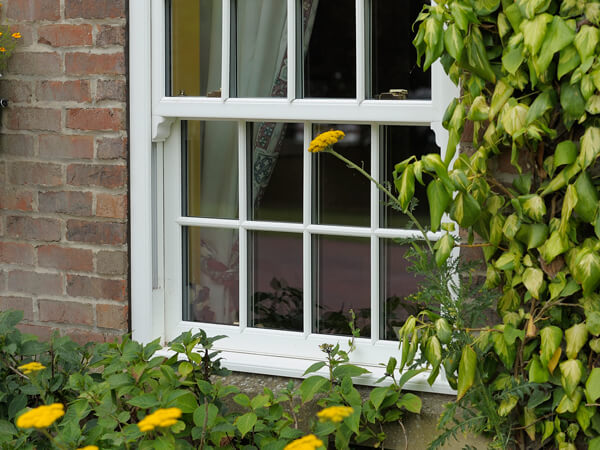 Our vertical sliding sash windows retain many of the popular features which have stood them in such good stead over the years, yet also consist of several contemporary components designed to bring them fully up-to-date. Thanks to our amazing design, our sliding sash windows are perfect for any home style in Yorkshire whether you live in a new build or an older property.
Our UPVC and aluminium are great alternatives to timber, which combine timber's good looks with the low maintenance and thermal efficiency of the modern materials.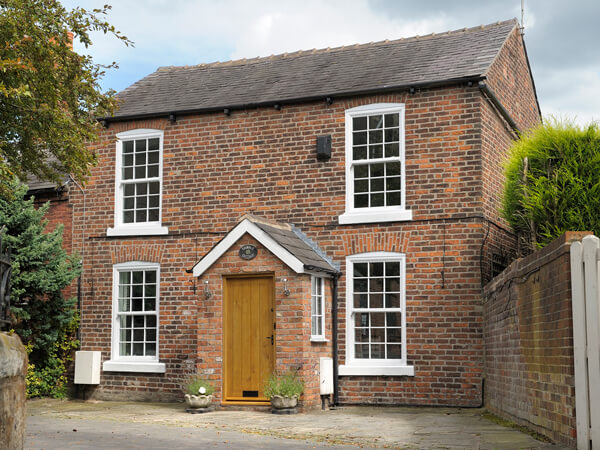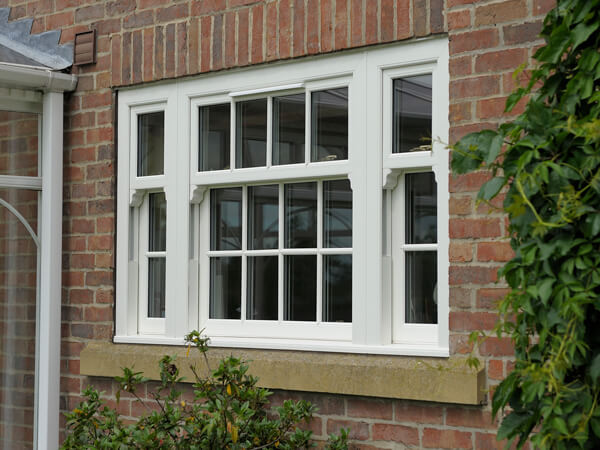 Do your sash windows have EXTREME protection?
Don't define UPVC Extreme Windows purely by their looks. They offer a series of other qualities:
EXTREME high security approved by the Police under the Secured by Design initiative, they also include up to nine-point locking systems.
EXTREME enhanced durability using components chosen for strength and reliability, designed to withstand factors that cause twisting or warping of inferior windows.
EXTREME enhanced compression and acoustics with interlocking hinge bolts and the finest weatherseals.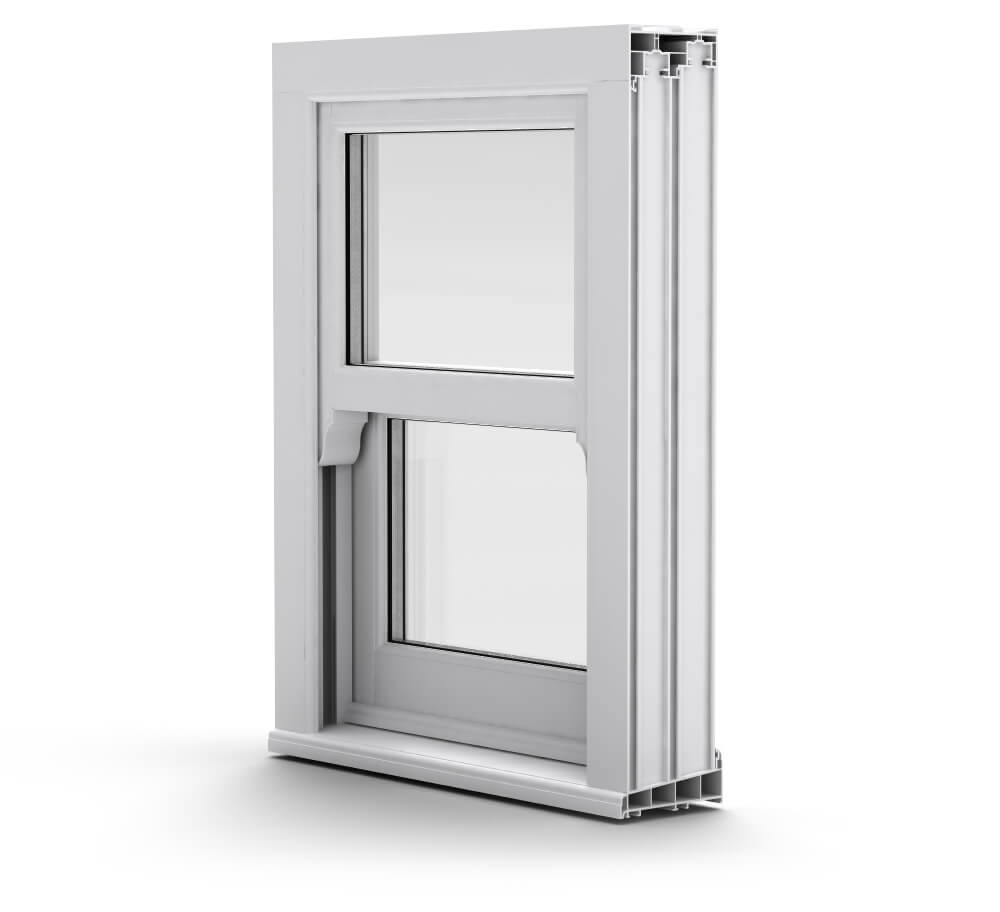 Sliding Sash Frame
Available in welded joints with 45-degree corner welds for a smooth, sleeker finish and mechanical joints to take the design to another level, the 90-degree welds give a more traditional sash window finish.
Ultimate Glass
High performance next generation glass for superb energy efficiency. With acoustic glass to block out the sound of a bust neighbourhood, or patterned privacy glass for a bathroom, we'll have the perfect solution for you.
Sliding Sash Locking
Secured using a snail cam that is fitted to the top face of the sash. By turning the lever, the cam is released from its keep, giving you the option of either a key-locking or non-locking system.
Sliding Sash Handles
Our handles come in a range of colours to suit your home, they're built to last with robust materials and quality finishes.
Weather Proofing
Wool pipe strips that provide an excellent layer of defence against the elements. Available with colour-matching wool pile to ensure that every detail of you window matches perfectly.
Versatile Design
As standard, our Sliding Sash Window also comes with a slide and tilt facility, allowing you to clean both the top and bottom sash from inside your home.
The energy efficiency rating of an Extreme window is first-class...
Extreme windows have an A+ energy efficiency rating, so be in no doubt that they will provide amazing insulation. The weather won't be able to creep in and the cost of your energy bills will be dramatically cheaper than before.
Put under close inspection, an Extreme window contains a 14-chamber construction, which is responsible for the window managing to capture and retain so much external heat.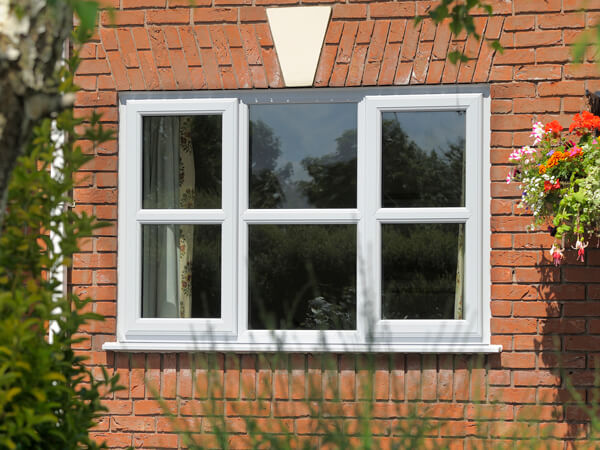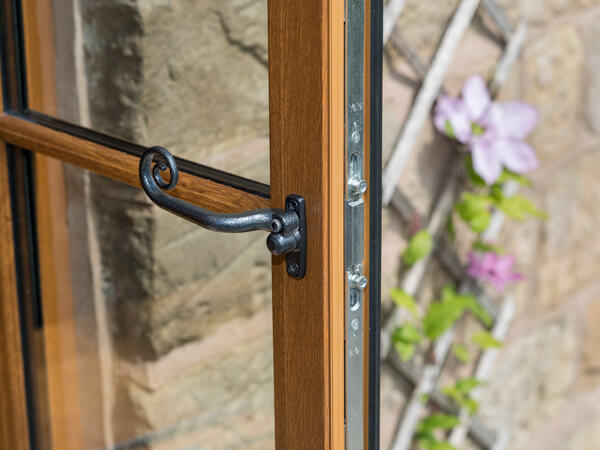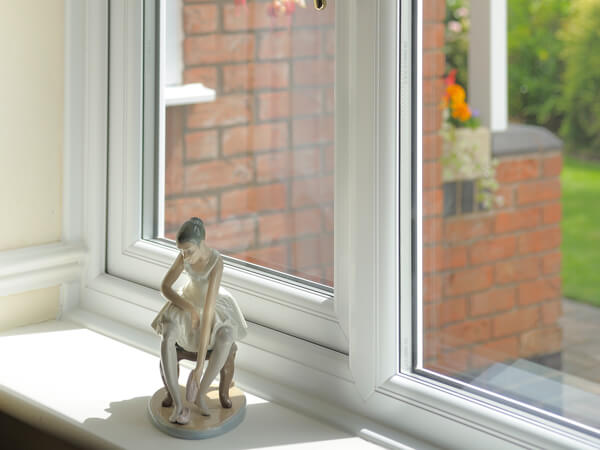 CUSTOMISE THE DESIGN
When you have come to a conclusion about your window style, you can tailor the final touches so the overall look is customised to your liking
Who knew so many UPVC colours were possible?
Customers are often pleasantly surprised by the depth of colour we have in our UPVC range and each colour is meticulously integrated into the Extreme window frame. Most people find themselves attracted to our Whitegrain, White, Chartwell Green, Cream, Black, Grey and Irish Oak finishes, but there are other colours available if they're not to your taste or they won't suit your home.
Make the glass one of the main focal points…
We can't just add bog-standard glass to an Extreme window. It needs the highest specification glazing and we have several forms of glass for you to choose from – fully transparent glazing is one option, as is privacy glazing. No-one will be left disappointed, either way. Privacy glass is most typically used for windows in bathrooms and bedrooms, where privacy is of paramount importance. You will still get plenty of light entering these spaces.
REQUEST YOUR FREE QUOTE
Simply fill in your details for your free, no obligation quotation, and click "Get Quote"
NEED MORE INSPIRATION? REQUEST A BROCHURE
Simply select the brochure(s) you would like to browse, fill in your details, and then click 'Download'.
Step 1 - Please select the brochure(s) you would like:
OUR FINANCE CALCULATOR
See how affordable your home improvement can be with our Finance Calculator.
LEARN MORE ABOUT OUR SLIDING SASH WINDOWS
Sash windows have a timeless quality that looks fantastic on almost any Yorkshire home. Find out more about what makes our sash windows exceptional below.
What are sliding sash windows?
The sliding sash window is one of the most classic window styles and can be seen at many traditional residences.
To tell apart a sliding sash window from all other window design styles, look out for it having two vertically sliding panels, also referred to as the sashes. Originally, these sashes would be crafted from wood, but contemporary sashes tend to be made using UPVC. There are hidden, counterbalanced weights within the window frame and these help each sash move up and down so easily.
Sliding sash windows are synonymous for being so tasteful and timeless. One of their biggest conveniences is the fantastic source of ventilation they can provide – use one or both sashes in conjunction to add some air flow to your living area. People's love of sliding sash windows is also to do with how effortlessly they merge with homes possessing traditional architecture.
West Yorkshire Windows has retained the trademark styling of an authentic sliding sash window but brought it up-to-date with enhanced security mechanisms and modern energy efficient glazing.
Homeowners and architects are unified in their adoration of sliding sash windows, an allure that has endured for hundreds of years and will do so for many hundreds more.
How do you open sliding sash windows?
Sliding sash windows have a very undemanding opening and closing method.
Look for the discreet latch situated on the lower sash of the window to open the window. This latch will either need to be gently lifted or slid in order for the sash to be released (it can vary between sliding sash designs).
After unlocking, take hold of the bottom sash and lift it upwards, which it will do with a simple smoothness along the vertical track. Follow this process to initiate the level of ventilation you want.
Do the reverse of this to return the window to a closed position, making certain that the sash is fully engaged so that the look and functionality of our sliding sash windows is preserved.
How can I customise my sliding sash windows?
Personalisation of sliding sash windows can entail everything from selecting a colour to choosing the hardware.
You have all the licence you need to make our sliding sash windows look unlike anybody else's as we want you to be able to get your personality into them and bring out the best of your home.
The colour options are as wide-ranging as you could hope they would be, with finishes to suit any external facade and internal decor. A classic white colour sits in a palette that also features realistic wood grain effects and spirited shades, so there's something for everyone.
Once your colour choice is decided and out of the way, it's time to move on to picking a preferred glass. Most are happy with plain energy efficient glazing in double or triple glazed form, but there's also decorative and patterned glasses available.
Do you provide aftercare for replacement windows?
West Yorkshire Windows will be here for you long after your window installation is complete.
Our relationship with you doesn't end once our fitters have left you to enjoy the benefits of your new sliding sash windows. That's almost only the beginning of it as for the duration of the guarantee you are eligible for aftercare – it's all part of the service.
We hope that you don't have to avail of aftercare, but from time to time, things can happen, and if you incur any issue with our windows, it's good to know that you have a means of resolving it at no cost to you. Call or message us if you need one of our installers to come out and remedy any kind of problem. This will be arranged for the soonest available slot so that you're not kept waiting for a solution.
Are sliding sash windows suitable for conservation homes?
Planners are known to accept sliding sash windows for homes within conservation areas.
A very particular style of window is necessary for window upgrades at conservation homes so that any replacements preserve the historical character of long-standing buildings. Sliding sash windows have the required style attributes as they are specifically crafted to replicate the appearance of older window offerings.
Local planning committees often vote in favour of the fitting of sliding sash windows for these types of projects as they recognise the lengths that have gone into crafting them to match historic guidelines. The giant steps made in window technology in recent decades has helped us develop heritage-look sash designs that offer modern standards of energy efficiency and security, so they are in no way style over substance.
So, the short answer is that you have a very good chance of being allowed to use sliding sashes as a window replacement as they brilliantly emulate the same window style of yesteryear and match its proportions.
Want to speak with an Advisor? Give us a call on 01924 881920
Our friendly team will be pleased to help with any questions you may have.